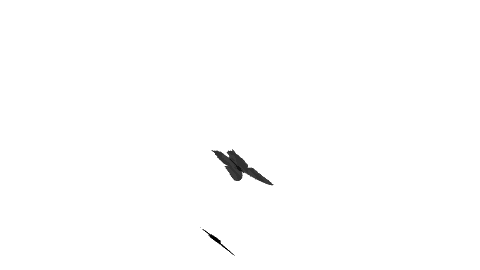 « A french DJ based in Montpellier »
House – Electro – Techno – Trip-Hop – Downtempo – Electronica
Montpelliéraine d'origine italienne, cette jolie petite brune  fait chanter les vinyles !
Influencée par les labels Ninja Tune, Warp, Phantasy, Border Community, XL recordings, Kompakt, Versatile, F.Com.. ; par des artistes tels que Björk, Bonobo, Massive Attack, Andrew Weatherall, Boards Of Canada, Erol Alkan, Laurent Garnier, Amon Tobin, The Chemical Brothers… et affiliée au disquaire Pinguins Records, Lolita fait ses classes à La Villa Rouge, LE club de référence des nuits montpelliéraine, puis évolue brillamment aux côtés de têtes d'affiche sur les scènes du grand sud.
E
lle se révèle tout aussi à l'aise dans des œuvres contemporaines et intimistes. Entre 2005 et 2010 : elle relève un nouveau challenge en se produisant au sein de la Cie Michèle Murray, en tant que DJ et interprète pour la pièce « Velvet » (saison 2005/2006).
Puis elle est à l'affiche de « Kill The baby », crée par le collectif Post Partum, avec laquelle elle a été lauréate pour la Biennale des Jeunes Créateurs de l'Europe & Méditerranée en 2009, à Skopje.
C
es dernières années, Lolita s'est à nouveau illustrée sur la scène montpelliéraine, puisqu'en 2019, elle rejoint la programmation de la fameuse webradio « Piñata », pour un rendez-vous mensuel ; et intègre « Les Mixeuses Solidaires », un collectif féminin engagé qui lutte contre toutes formes d'inégalités, et récolte des fonds lors d'évènements caritatifs.
En 2021/2022, elle collaborera à nouveau avec la chorégraphe Michèle Murray, en jouant pour la pièce « Empire Of Flora ».
Mélomane, playlisteuse, collectionneuse de vinyles, elle est aussi chroniqueuse pour des magazines et comme c'est également un petit rat de backstage, vous l'avez surement déjà croisée !
Born in Montpellier with her italian origins, Dj Lolita is a sparkling brunette bringing vinyls to dance!
Affiliated to the french records shop "Pinguins Records", people usually nickname her "the princess of the desks". Lolita's inspiration essentially comes from the English music scene her influences (Andrew Weatherall, Amon Tobin, Death in Vegas, Bonobo, Erol Alkan…). For the last few years, she brilliantly evolved with superstars djs, on the south's electronic main stages. She has already performed in many clubs, bars and theatres all over in Europe. She try to create her electronic musical world by mixing sensuality and elegance. With her un-usual style, this spicy brunette is the most 'British' of the Ffrench female djs. Her musical performances bring her gratitude of the professionals and specialised press. She is probably one of the best female newcomer djs !
Lolita, golden medal of acrobatic beats"
She has featured in few festivals for exemple : « Montpellier Dance Festival, Electromind, the Biennial of Young Artists from Europe and the Mediterranean, Nuit Zébrée and others Radio Nova parties, The Lyon Dance Biennial Off, Borealis Off, International Guitar festival… » ; and parties organized by different crew.
2005/2010 : Lolita reveals herself comfortable in contemporary and intimated dance projects. So, she went into a new experience by joining the "Michele Murray Dance Company" as dj for the show "Velvet", played in european theatres and festivals (France, England, Germany)?
« A performance for five women about the themes of identity, reality ans sexual fantasy. The performer's eyes with black velvet masks and works with the standing and lying positions of the body in order to create "ballet" variations around emotional and sexual relationships, in which power plays a major role. The four "velvetians", accompanied by an equally masked "velvetian" DJ, evolve in a satirical, expressionist, frivolous yet austere world in which velvet, skin, nacre, gold and glitter collide. » (M.M)
She also took part to the dance project called "Kill the baby-Saved the Food", created by the "Post Partum Company". Awarded at the XIV Edition of the Biennial of Young Artists from Europe and the Mediterranean, in Skopje Macedonia (2009). It has been performed in France and Macedonia."This piece oscillates between submission and rebellion, brings attention to the mechanisms of authority and subservience. Dj Lolita plays as a chef conductor." (JB.B)
This year will be place under the sign of new experiences, and new featurings ! Lolita is always producing herself with her precious vinyl pearls and perfect mixes.
In march 2019, she rallied a gang called « Les Mixeuses Solidaires »: a female djs crew who fight against domestic violence.
Since september 2019, she joins the shedule of a famous french webradio called Pinata, for a monthly show about UK electronic music scene.
Besides, she was a member of the Ninja Tune french promo team, from 2015 to 2018. And she's still a music reporter for Focus magazine, and teckyo.com (a french webzine about electronic music).
 Real little backstage rat, you probably know her…